WELCOME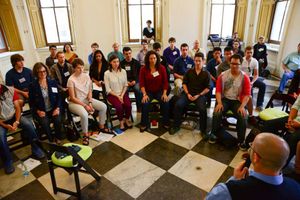 The Meditation Initiative provides meditation classes and training for children, adults and seniors to help prevent stress and anxiety, improve focus and attention, and share tools for anger management while improving overall mental and emotional health and well-being.

We offer free meditation classes for K-12 Public Schools, Colleges, Hospitals, Prisons, Diabetes Patients, HIV Patients, Corporations, Cancer Clinics, Senior Centers, Homeless Teens, Superior Court of CA, Sober Living Homes, United States Military, Wounded Warriors, At-Risk Youth, Victims of Domestic Violence & Human Trafficking and more. Learn More... 

MEDITATION OUTREACH PROGRAM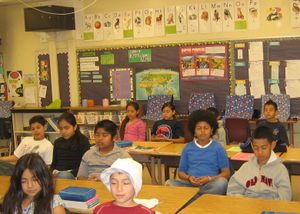 Since January of 2009, the Meditation Outreach Program has sat in meditation with more than 75,000 people. This is a perfect class for those who are curious about meditation but never seem to have found the time, as well as those who have experience with meditation but want to develop a daily practice. Learn about the common misunderstandings of meditation, as we demystify the practice. All classes are free! Learn More...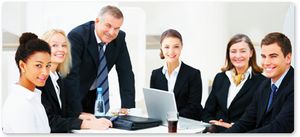 Are you interested in bringing meditation into the workplace? This is an opportunity to introduce secular meditation to your organization and offer a healthy way to manage stress and anxiety. 
Learn More...
A QUOTE FROM A UNITED STATES MARINE: A WOUNDED WARRIOR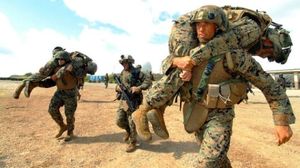 "Just wanted to let you know that I really appreciate the attitude and perspective The Meditation Initiative brought to the program! I put on my critique that the program needs more groups like The Meditation Initiative! You are genuine and passionate about what you do and are exactly what our
Wounded Warriors need! To me you are a great patriot thru your service to the healing process of others! Semper FI brother and hope to see you when I go to the OASIS program and experience more meditation sessions!!!! Take care and have a great weekend!" – C.W.

More Feedback...
CORPORATE SPONSORS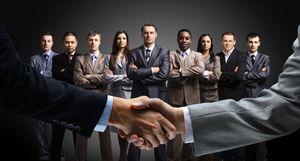 As we expand our Meditation Outreach Program, we are looking for Corporate Sponsors to support our effort. We believe a daily meditation practice can truly change this culture impacting our society in a positive way. We know there are organizations who believe in this as well and we would like to work with you to ensure our continued success. If interested, please contact us for more details.
 
MEDITATE NOW!
Jeffrey Zlotnik leads a 5 minute meditation at TEDxYouth@SanDiego. If you have never tried meditation, this is a perfect time to start. Click Here to Begin...


NEW TO MEDITATION?
Many people fear they don't know how to meditate, or that they're not doing it right, but once you're sitting the rest is very easy! Click Here to Begin...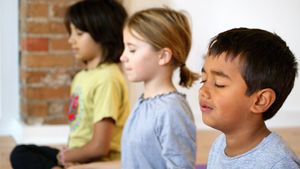 You are visitor number: 41232